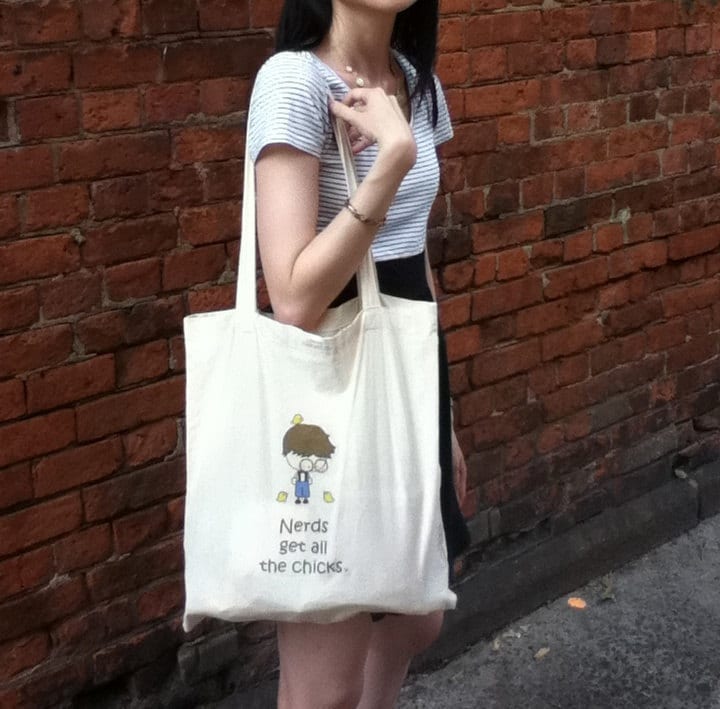 Nerds Get the Chicks Tote @ LiPeony!
I know better late then never but I finally got one of my favorite prints on a tote bag. The reason behind the lateness was I wanted to try it out and it's been about two months that I've been wearing it out hanging with my friends. It's 100% cotton with a whopping 15 x 16 inches of space for random things. I love the size and simplicity because I just throw whatever inside and it's good to go. Most of all I really like how it has something I created on it and I took the time to research and put the print on the bag myself.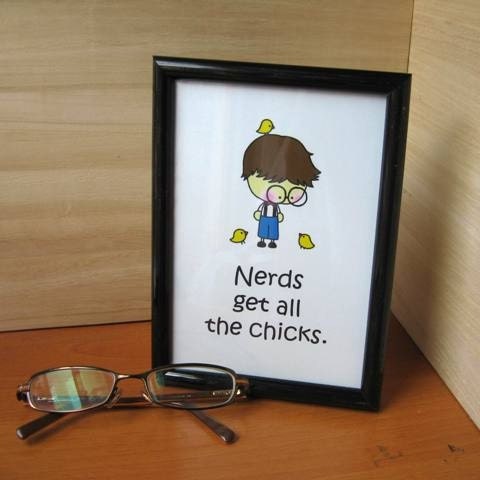 Nerds and Chicks @ LiPeony
Though it took me a while to get around to it I'm very happy I decided to try something new with what I already love doing.
Until next time... release that little idea lingering at the back of your head