I don't know about you but I'm one of those people who have little charms on my cell phone, school bag, handbag, desk basically everywhere I can put one. I had this idea but it took a lot of work to make my idea work. This is the Journey of a Charm. Well As you may or may not know it just passed Chinese New Year and my mouth waters from thinking of all the goodies. Anyways I have a lot of Red Envelopes like the one above everywhere. The great thing is there is literally hundreds of different designs. I cut them into square keeping the design in the square and folded them into origami. Grant you the paper is actually quite thick and the size is small so they took a bit to fold correctly.
Next I had to find those little cell phone straps and you know those buggers are quite hard to find. I went to some stores in NYC but they were either super overpriced or non existent. I waited till I went down to my boyfriend's place and he lives just minutes from Micheal's, A.C. Moore and Joann's! I went to Micheal's where one of the kind employees pointed me to Walmart. Walmart didn't have it though I did spend some time looking at their very nice Arts and Crafts section. They had it at A.C. Moore god bless them though they were quite pricey at $5 for 6 but it was the only thing. I couldn't find the really small bells there so off I went to those tiny shops hidden in Lower Manhattan and brought 5 really small bells pictured above.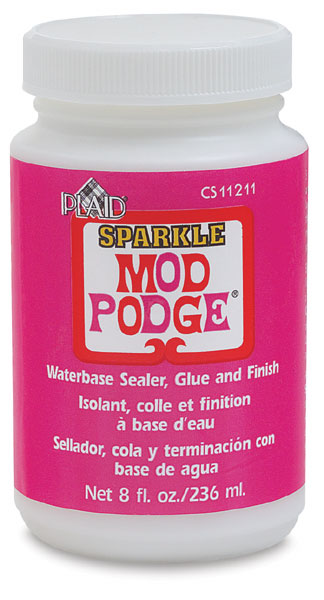 Around this time I decided to give Mod Podge a try. I heard rave reviews about all the things you can do with it. I wanted to seal my origami but couldn't deal with resin or plastic so this seemed like a good option. I got a small Sparkle version of Mod Podge. Once my origami was assembled I put on a coat of Acrylic Spray dried it over night and went to put on two coats of mod podge waiting till it's fully dry and one last coat of Acrylic spray. It took me a while to decide where to put the bell... above? Below? After everything this was what I had.
I really like how she came out. She is just a bit bigger then my thumb and had a nice sparkle to it. The bell is on the bottom and made a pleasant jingling noise that wasn't too annoying. The origami is pretty stiff almost like slightly bendable plastic. If you haven't mod podge you should it's very simple to use as a glue and sealant. It also dries fairly fast of course this depends on how thick you put it on. They even have glow in the dark mod podge! That I got to try one day! =D I'll be putting that up in my shop tomorrow.
Oh by the way the little cork board I found those nifty things at Office Depot for $4. They are 1.5 inch by 10 inch cork board with double stick foam that you can stick anywhere and use thumbtacks to tack whatever you need. I found this to be sooo great because I could hang things to dry or just random notes on the top of my desk instead of leaving holes in the wood. My place is very small and this maximized my space a lot.
Until next time, pounce on every idea and make it real! =D